Coordinator of Intercultural Leadership Development (CILD)
See Mark's profile with Fellowship International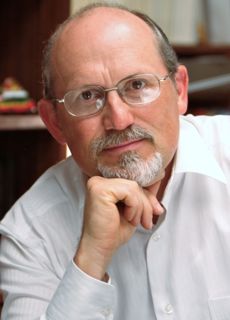 Mark served along with Karen, his wife, in Pakistan for fourteen years involved in evangelism, church planting and leadership development. He continues with his responsibilities as the supervisor and primary exegete for the Sindhi Old Testament translation project. Here at Northwest Mark's responsibilities include:
Coordinating the professional development of Fellowship International missionaries and the training of national church leadership in their countries of service.
Assisting local churches to develop and train those who desire to serve in cross-cultural ministry.
Stimulating and recruiting people for potential cross-cultural and missions involvement, particularly those who are members of our Fellowship Baptist Churches in Canada.
Providing support to local churches in the areas of cross-cultural outreach and the development of healthy intercultural relationships. This includes improving the effectiveness of Short Term missions teams and encouraging our churches towards significant cross-cultural ministry.
Giving seminars and workshops on missions and cultural issues, including perspectives on Islam, Bible translation and the Missional church.
Coaching for missions committees and for evangelism (Focus on Significant Conversations)
Articles:
Articles: 1. Mark has a Master of Theology and a Doctor of Theology from the University of South Africa. The dissertations are available on request. 2. Mark publishes an occasional monthly Missions Letter entitled Cross Cultural Impact in the 21st Century. Click here to view.
Areas of Interest – Professional:
How the Gospel is shaped by cultural contexts.
How people communicate across cultural boundaries
Bible Translation and the way this aids in understanding God's word
The limitations and strengths of language (especially Sindhi)
How cultural perspectives shape theologies
Disciple Making Movements (DMM) and Discovery Bible Studies (DBS)
Areas of Interest – Personal:
Family
Hiking (with Karen)
Discussions about controversial theological subjects
You can contact Mark using the form below.